Gregory Grambling, Managing Director, PJ Solomon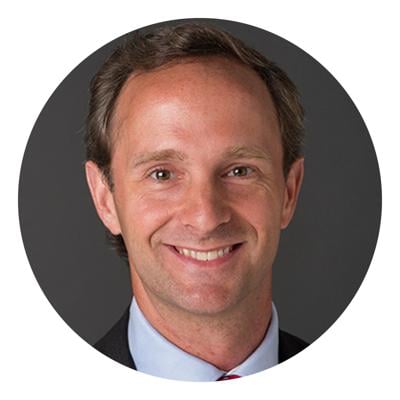 Greg is a managing director at PJ SOLOMON, specializing in grocery and restaurants. He joined the firm in 2016. Greg has over 18 years of investment banking experience, including over 13 years focused on food retail and restaurants. During his career, he has executed numerous M&A and capital raising engagements for various retail and restaurant operators and financial sponsors.
Greg's numerous clients have included: Jason's Deli on its refinancing; Red Lobster on its refinancing; Thai Union on its acquisition of the remaining equity stake in Red Lobster; Apollo (on its announced $305 million acquisition of Qdoba); Chick-Fil-A; Lucky's Market (on its sale to Aldi, Publix, Bo and Trish Sharon, Southeastern Grocers, Hitchcock's and Seabra Foods); Kroger (on its $800 million acquisition of Roundy's); Haggen Food & Pharmacy (on the sale of its core business to Albertson's; the sale of its noncore stores to Smart & Final, Albertson's, Gelson's, Sprouts Farmers Market, Stater Bros., 99 Ranch and Bristol Farms, et. al.; and its previous sale to Comvest Partners); Fred's (on its sale of Rx assets to Walgreens); Southeastern Grocers (on its sale of Rx assets to CVS Health); Supervalu, on its sale of Shop 'N Save assets to Schnuck Markets; Best Market (on its sale to Lidl US); United Supermarkets (on its sale to Albertson's); El Rancho (sale of growth investment by Albertson's); Mi Pueblo (on its sale to KKR/Cardenas); Sprouts Farmers Market (on its merger with Henry's Farmers Market, which was then owned by Apollo); Sunflower Farmers Market (on its sale to Sprouts Farmers Market) and Pro's Ranch Markets (on its sales of it California Region stores to Vallarta).
Greg previously spent eight years at Sagent Advisors, most recently as a principal. Prior to joining Sagent, he was at JPMorgan Securities where he worked on M&A, equity and debt transactions as well as two years in the equity capital markets group.