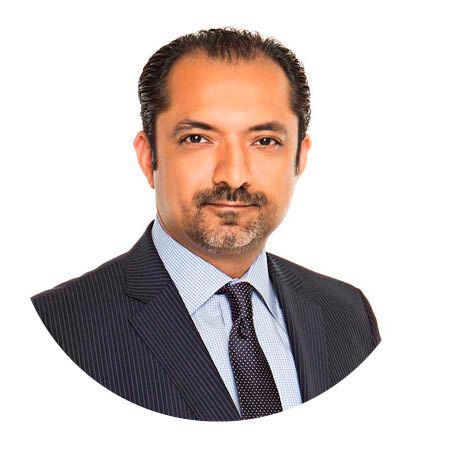 Aziz Hashim is widely recognized as one of the world's leading experts in franchising. He is Founder and Managing Partner of NRD Capital, as well as founder of two other innovative restaurant solutions - Franklin Junction and "Own It."
Founded in 2014, NRD Capital is a private equity firm headquartered in Atlanta which occupies a unique niche in equity investing. NRD Capital invests in companies that offer compelling unit-level economics, as well as in technologies that improve the profitability of operators. Its portfolio includes iconic brands like Ruby Tuesday and Frisch's Big Boy, as well as fast-growing concepts like Fuzzy's Taco Shop and The Captain's Boil. In the technology sector, NRD has invested in leading platforms such as Harri, 1Huddle, Nextforce, Valyant AI and others that increase the bottom line of operators. The firm boasts more than 75 years of collective operational and financial experience, and the corresponding ability to underwrite brands based on a fundamental unit-level analysis.
In April 2020, Aziz launched a new, innovative concept across the United States - Franklin Junction - to address the severe headwinds faced by America's restaurants during the COVID-19 crisis. He created the concept of the "Host Kitchen™" and debuted Franklin Junction, a digital platform helping restaurants (host facilities) monetize excess kitchen and storage capacity by producing and selling popular menu items from a curated roster of established restaurant brands generally not yet available in the market area – with limited capital expenditure for both the host facility and brand. The concept's proprietary process determines what products can be successfully sold out of host facilities, from branded hot foods to pre-packaged food items. Franklin Junction also expanded to include host facilities outside the food industry that benefit from its approach to last-mile micro-distribution, including hotels and convenience stores.