Roger Lipton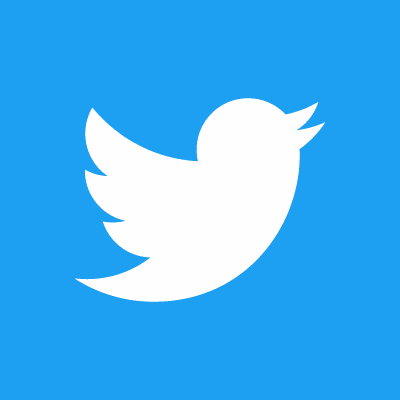 QSR reported their first quarter results on April 25th, including eagerly awaited commentary regarding the important relationship with their Tim Horton franchisees.
The reported earnings beat the Street estimates by anywhere from $.05 to $.10 per share, but the tax rate was virtually zero, which accounted for the increment over the model of most analysts. In terms of future guidance for the tax rate, the company only said that it would vary depending on stock option issuance. Comparable sales were up 3.8% at Burger King, continuing their relatively good performance. Tim Horton comps were negative 0.3%, roughly the same as late last year. Popeye's rebounded to positive numbers with a positive 3.2%. Pricing was not discussed, nor did analysts ask, but safe to say that pricing was up something like 2-3%, so Burger King's traffic was probably up a point or so, Tim's traffic was likely down 2 or 3 points, and Popeye's might have been up a point or so.   The company did point out that comps were up for all three divisions in their major markets, including Tim's, which was up 0.1% in Canada.
Of course, there continue to be a large number of material moving financial parts with this company. In fact, a new "Standard" of reporting has been adopted (it's unclear to me whether this is "required" by new accounting rules) and it affects:  foreign exchange results, revenue recognition for franchisee fees and treatment of advertising fund contributions and expenses. It must be noted that advertising fund contributions by the Tim Horton franchise system has been one of the areas of contention. While it doesn't seem that any of the adjustments between the old and new standards are very material, it makes it difficult to be precise with period comparisons.
While the financial press and the analysts have reported $0.66 per share in the first quarter, that is the "adjusted" diluted earnings per share. The GAAP fully diluted EPS was $0.59, and that was after a tax rate of 2.1% on $280.5 million of income before taxes. This is not to say that the results were disappointing, just that it is difficult to judge which set of numbers is more indicative of corporate progress. Since there is intense interest in EBITDA by all stakeholders, QSR reports Adjusted EBITDA by segment. Tim's reported such as $245.2 million, or $250.5 million by the previous standard, both down from the $256.2 million of 2017's previous standard.
Burger King had Adjusted EBITDA of $214.1 million ($215.0 million Previous Standard) vs. $187.1 million Previous Standard.
Popeye's had $38.5 million of Adjusted EBITDA, or $40.8 million by the Previous Standard, and there is no comparison with a year earlier since Popeyes was not then owned.
Combining all three divisions: Adjusted EBITDA in the first quarter was reported at $497.8 million, which would have been $506.3 million by the Previous Standard, and compares to $443.3 million a year ago, which did not include Popeye's.
Before we get into some of the qualitative commentary regarding the results and the prospects, especially since QSR is a conglomerate of brands, asset light, to be sure, generating free cash flow to be sure, it might be useful to take a look back to see what kind of operating income has been generated over the last several years. Acknowledging that there can be timing differences of accruals and certain expenses we have always found it useful to see what kind of real cash is being generated.
You can see that the Net Cash from Operations has been substantial, reaching a high of $1.382 million in calendar 2017, up from 2016, which was up from 2015. However, the numbers fall far short of the "Adjusted EBITDA" reports. It is also noteworthy that the first quarter shows a Net Cash Outflow of $111.0 million, versus $288.9 million generated in the first quarter a year ago, an obvious negative swing of $400 million. The biggest negative item in the first quarter is the reduction in Accrued Liabilities (which was mostly the payment of deferred taxes). Adding that entire amount back, the EBITDA generation would have been $264 million, still down from Q1'18. Gift card redemptions (part of "Other Accrued….and Gift Card.") lowered Q1'18 (ex the tax effect) further below the $288.9 million of Q1'17.
We therefore have a problem understanding (call us "confused") how the "Consolidated "Adjusted EBITDA" for the quarter ended up at $497.8 million.  Furthermore, now that Q1'18 reported Net Cash Provided by Operations has been negative by $111 million, it seems like a pretty substantial reach to get to the implied $2 billion or so of Adjusted EBITDA in '18, and even more in '19 and '20.
There is no reason to doubt that Burger King will make further progress. It also serves little purpose to question the potential at Popeye's, especially overseas, but Popeye's is not large enough to move the needle much for QSR as a whole. Since Tim Horton's has generated almost half of total EBITDA, the challenges there seem to represent the "elephant in the roo." It is well known by now that a group of franchisees in Canada and now the United States, has instituted a lawsuit, the precise details of which you can read about elsewhere. The key claims revolve around QSR raising prices on supplies to the Tim's system, not allowing franchisees to raise prices at the store level to offset higher food costs and higher labor costs, misallocation of advertising fund contributions, and reduction of field support (presumably as QSR works their G&A "magic").
The claims are predictably denied by QSR management and numerous corporate statements have pointed to their long term commitment to increasing franchisee profitability. Recall that food and paper prices provided by QSR's supply chain were raised  over the last several years, the increased margin for QSR providing a large portion of the overall  corporate EBITDA  improvement. (There is no such supply chain at Burger King or Popeye's.) It is interesting to note, however, that when questioned by an analyst on the conference call as to why supply chain profits were lower in the current quarter, management responded that "we passed on some supply chain savings to our franchisees through a reduction in price in H2'17. We continued to maintain this pricing for franchisees, so margins in the supply chain in Q1'18 are relatively consistent sequentially with the margins from H2'17. Looking ahead, as we no longer lap these two impacts (including Espresso rollout in '17), we expect the organic growth at TH to improve through the year". 
We can't help but wonder whether the supply chain savings that were passed on late last year had anything to do with the lawsuits from the franchisee community.  In this regard, no matter what happens with the lawsuits, we don't believe further price increases within the supply chain are in the cards.
So much for the quantitative discussion at the moment. Relative to corporate "body language" and qualitative evaluation, we urge you to listen to the Q1 conference call or read the transcript. Relative the TH lawsuit, QSR management said "a small group" of dissident franchisees are the driving force behind negative media coverage, and does not represent the voice of the whole franchise system or of the Company."  The lawsuit and misleading publicity, they said, affects all franchisees, as well as the public perception of the Canadian chain. While we can't know exactly how many franchisees are aggressively working with the dissidents, we have read that the Great White North Franchise Association  (GWNFA) that is suing represents over half the Canadian system. The company points out that they successfully faced, and overcame similar challenges within the Burger King system. A point of distinction, however: the problems at BK preceded the ownership of QSR, while the deterioration at Tim Horton's has been under their direction. It may therefore be much harder to placate the unhappy franchisees.
A major new PR campaign has just been put in place by QSR, using slogans such as "Winning Together," "Welcome Image" and other catch phrases to regain the trust of the franchise community as well as the public. We haven't discussed here the operating initiatives. However, they include remodels, whereby the franchisees and QSR will somehow split around $700M of Capex over the next 4-5 years. There are also new products, better marketing, technology initiatives such as improved mobile ordering, expansion of a delivery effort, and many more, at all three brands.
All of this is not to say that Restaurant Brands (QSR) is in dire jeopardy. While heavily in debt, they are no different than many other asset light franchisors, and there is substantial free cash flow, even if not as much as shown on an "adjusted" basis. There are lots of opportunities for improvement at all three brands. As always, the key question for investors is one of valuation relative to the probability, the timing and the rate of that growth.
Other articles by Roger Lipton, are available, FREE at: www.rogerlipton.com