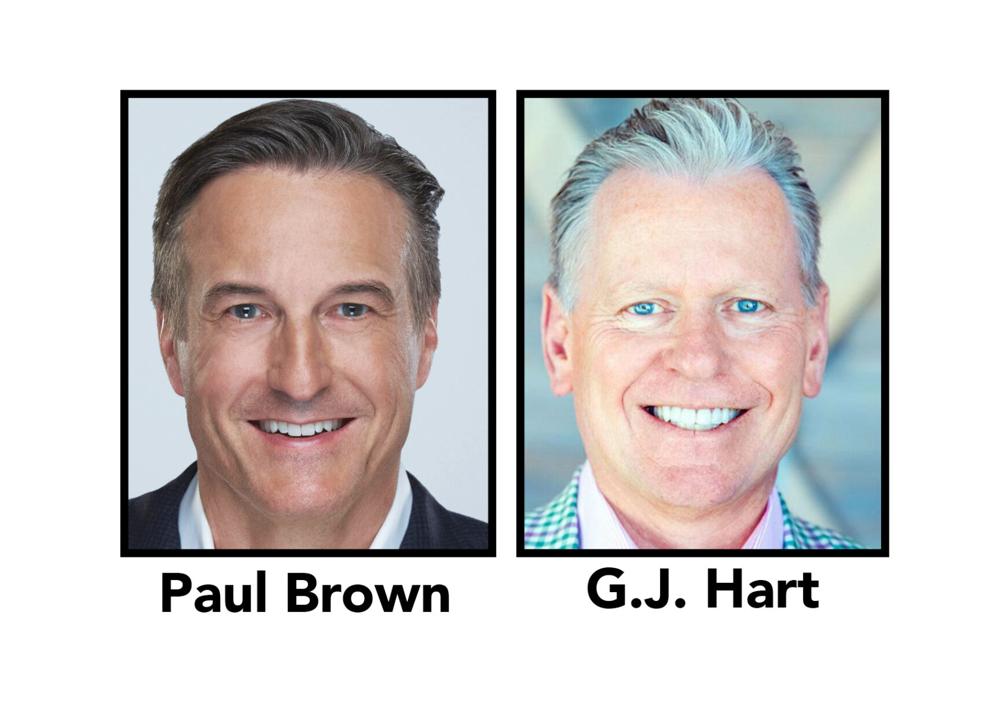 Paul Brown, CEO of Inspire Brands and G.J. Hart, CEO of Torchy's Tacos will headline the Restaurant Finance & Development Conference, November 8-10 at the Bellagio Hotel in Las Vegas. The accomplished CEOs will provide an inside look at their leadership styles, growth strategies and opportunities and challenges they have faced along the way. 
Paul Brown is co-founder & CEO of Inspire Brands, a multi-brand restaurant company whose portfolio includes nearly 32,000 Arby's, Baskin-Robbins, Buffalo Wild Wings, Dunkin', Jimmy John's, Rusty Taco, and SONIC Drive-In restaurants worldwide. Inspire is supported by more than 650,000 company and franchise team members. In 2020, its brands achieved $27 billion in global system sales, making Inspire the second largest restaurant company in the United States. Prior to founding Inspire Brands, Paul was CEO of Arby's Restaurant Group.
G.J. Hart is CEO of Torchy's Tacos, a fast-casual restaurant concept that serves "Damn Good" tacos to guests in a fun, unique atmosphere at more than 85 locations in Texas, Oklahoma, Colorado, Arkansas, Louisiana, Missouri, Kansas, Indiana, Ohio and North Carolina. G.J. has a proven track record of growing casual and fast-casual dining concepts. Prior to joining Torchy's, he served as executive chairman and CEO of California Pizza Kitchen.  and president and CEO of Texas Roadhouse where he expanded the brand to more than 450 restaurants in 49 states and two international markets.
Alice Elliot, CEO, The Elliot Group will be interviewing Hart about the personal side of leadership, growth, world events and much more! Inspiration and growth on are the agenda for the John Hamburger of the Restaurant Finance Monitor will have a one-on-one conversation with Paul Brown about innovation, new brands and his vision and leadership. 
The Restaurant Finance & Development Conference is the restaurant industry's premier financial event for restaurant company owners, operators and financial executives. While last year's conference was held virtually, this year we're excited to be live again at the Bellagio from November 8-10, 2021.
Registration is open:  More information about the conference is available at www.restfinance.com