Roger Lipton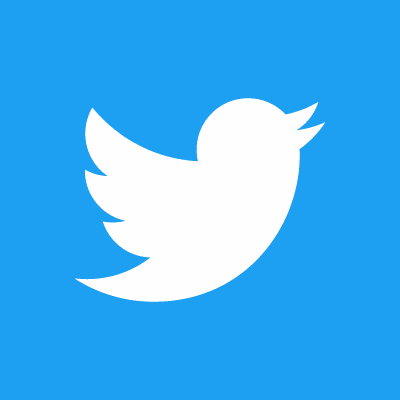 The highlight of Noble Roman's first quarter report was the first franchised Noble Roman's Pizza & Pub in Lafayette, Indiana, that opened on May 2. Operated by Holly and Patrick O'Neil, franchisees of 18 Dairy Queens in Indiana, the location averaged $57,000 per week in the first two weeks, perhaps twice the most optimistic expectations.
The O'Neils have signed on to open their second location, this time in West Lafayette, Indiana adjacent to Purdue University. Relative to the first location, all observers are prepared for sales to moderate after a honeymoon period, but sales down the road should still be very impressive and highly profitable. The O'Neils obviously have the capability to build quite a few more Pizza and Pub stores and other potential franchisees will likely surface in the wake of the dramatic results in Lafayette. As demonstrated by the four company-operated stores in 2018, store level EBITDA of over 20% (before royalties) is possible, at an average volume of $1.3-$1.4 million. Higher volumes will obviously be even more profitable.
This from the first quarter operating results: The abnormally difficult winter weather affected first quarter results, and total revenues were virtually flat at $2.92 million versus $2.95 million a year ago. Income before taxes was $627,000, up 16.3% year-over-year, as a result of good cost control in all divisions.  EBITDA was $847,000, up 9.8%, annualizing to about $3.4 million. We should note that cash generation was reduced by $242,000, mostly from outlays that are (contractually) added to long-term receivables. Subtracting the $242,000 from $847,000 of EBITDA, the conservatively stated $605,000 of cash generation was promising in a quarter, which should be improved upon as the year progresses.
Looking at each division, in order of importance:
The Pizza & Pub store-level EBITDA margins declined to 11.5% from 21.9% a year ago, obviously a function of the winter weather. The company release did say that sales rebounded in March, with store level EBITDA at 20.5%. On the conference call, the company further said that weekly sales in April and early May have continued to improve from March levels. The 10Q revealed that March sales were $450,000 for the four stores, which would annualize to $1.35 million and be consistent with previous expectations. The new Pizza Valet and delivery through Doordash have been well received by customers and promise to add to sales over time.
Non-traditional revenues were up 3.3% to $1.593 million, as non-traditional franchising (C stores, gas stations, etc.) was up 16% to $1.287 million, more than offsetting a decline in the grocery store segment (which is being de-emphasized, as previously discussed) to only $305,000. It is noteworthy that effective expense control created a margin contribution of 69% in this segment, up from 58% a year ago. 13 new locations have opened in 2019 versus eight that have closed, and the higher volume at new versus old locations generated the 16% increase in revenues.
Chairman Paul Mobley indicated on the conference call that "we would like to open another five company-owned stores over the next 18 months or so…and we're currently in process of discussions and talks with firms, investors who are interested in that financing, but I can't tell you which ones or what will happen at this point…and that will be debt financing, not equity financing."
CONCLUSION
We need not make precise projections in terms of cash flow and earnings, other than presenting the rough parameters, even if some of the developments as described above could affect results. Our statistical template provided above assumes only a continuation of the four company-operated stores that are in place, maintenance of the other two operating segments, no material contribution from franchising, and no surprises, positive or negative.
Substantial progress has been made over the last two years, both operationally and in terms of balance sheet restructuring. With $3.4 million of EBITDA in the last twelve months, and the possibility of substantial growth from here, the stock is obviously cheap statistically. There would normally be a great deal of private equity interest at this kind of a valuation, but this is a very small deal in today's environment and management has no desire to change ownership at anywhere near the current valuation. Time will obviously tell as to what extent this management team capitalizes on the current opportunity, but it seems like the necessary pieces are in place to take this reincarnated brand a great deal further.
COMPANY PROFILE
Noble Roman's, Inc. is over forty years old as an Indiana Corporation, having operated, franchised and licensed versions of the "Noble Roman's Pizza" brand. Founder and Chairman, Paul Mobley, formed the company in 1972, and still leads it from a strategic standpoint. He plays an active CFO and shareholder relations role, and his son, Scott, is President and CEO. Noble Romans Pizza is in 50 states and Canada. While the company has operated and franchised stores with varying degrees of success over the years, the underlying reputation for serving a high quality product has been generally maintained. This is evidenced by the most recent commentary in social media (Yelp and Facebook) relative to the openings of Noble Roman's Craft Pizza and Pub locations, the most recent incarnation of the brand.
Though customers of Noble Roman's mostly remember the brand with the nostalgia of their youth, the long operating history has included a number of starts and stops. In particular, the six years ending in 2017 were burdened by losses related to the unsuccessful effort to build a "Take 'N Bake" version of Noble Roman's, and the company paid a predictable price for the failure. We describe below, when discussing the improved balance sheet, some of those costs.
THREE OPERATING SEGMENTS
Noble Roman's today has three primary areas of focus, in order of current emphasis: (1) Expansion of a new generation of Noble Romans Pizza & Pub, which, following the successful openings of four company operated locations, has recently begun to award franchise rights. (2) Franchise and licensees for "non-traditional" locations, primarily in convenience stores, often affiliated with gas stations and entertainment facilities. (3) Licenses to sell Noble Roman's products within grocery stores.
NOBLE ROMAN'S CRAFT PIZZA AND PUB
This is by far the most attractive expansion opportunity for the company. The fast casual restaurant features two styles of crust, both thin and Deep Dish Sicilian, with their famous breadsticks served with spicy cheese sauce, specialty salads, four pasta dishes, all "designed to be fast, easy to prepare and delicious to eat." New pizza oven technology provides bake times of only 2.5 minutes for the regular crust, 5.75 minutes for Sicilian, with the dough preparation room visible to customers.
The concept as we would describe it is this: It is similar to Blaze, MOD, and so many other participants in the fast casual pizza segment, but had "evolved" and become "differentiated" in major ways. Noble Romans serves personal size pies as well as family sized, traditional crust and Sicilian pizzas. It serves a limited number of salads, sandwiches, chicken wings, and desserts. Wine and beer, including craft Beers, is served at a modest but comfortable bar, where you can also dine. There are a half dozen TV sets that create a low key sports bar "vibe." 
Anecdotally, we have personally been to all four locations, several times to the first of them, and have been impressed with the quality of operations that has been taking place.  Social media commentary, including Yelp and Facebook, confirms our reaction, and the public's view of the brand seems to be a combination of nostalgia combined with admiration of the current updated approach. The hospitality quotient provided so far should presumably be replicable in the foreseeable future because the company operated stores, as well as initial franchised locations, will continue to be in Noble Roman's "back yard."
UNIT LEVEL ECONOMICS OF NOBLE ROMAN'S CRAFT PIZZA & PUB
The locations are about 4,000 square feet, cost about $630,000, including about $50,000 of pre-opening expenses. The targeted average annual volume is $1.35 million with a first year store-level EBITDA above 20%. Cost of goods sold combined with labor (including fringe benefits) is expected to average no more than 50% of sales. These parameters provide an immediate 43% cash-on-cash return, allowing for just over a two-year cash payback.
The first four locations are collectively meeting, and sometimes individually exceeding all these targeted parameters (except the extreme weather in Q4) on an annualized basis, though only one location has been open for more than one year. It is important to note that many successful restaurant franchisors project targeted cash-on-cash returns in year three, much lower than shown above, and often don't include pre-opening expenses in their calculation. Since the company, as well as the first of the franchised locations, will be located near Indianapolis, pre-opening costs and initial opening inefficiencies should continue to be minimized.  
FRANCHISING OF NOBLE ROMAN'S CRAFT PIZZA AND PUB
While four locations in Indiana (only one of which is two years old) does not imply worldwide expansion opportunities, Noble Roman's management has many years of multi-unit operating and franchising experience. Average Unit Volumes (AUVs) could build further as the Indiana market is penetrated. Plus, the delivery with DoorDash and a new curbside Pizza Valet pickup service, both just started in January, could drive sales. A new mobile app is starting its beta test, and many other operating and marketing initiatives are in the works.
Greater Indianapolis alone could support at least 20 units and the State of Indiana many more. An unlimited growth runway is in place. The company, operationally led by Scott Mobley, has done an admirable job of getting Noble Roman off and running. Noble Roman's brand is known, to varying degrees, in all 50 states, and could no doubt succeed in well run, properly situated locations almost anywhere. Indiana and the immediately surrounding geography represent the most obvious expansion opportunities. It is noteworthy that well-located, non-traditional locations in C stores and hospitals do impressive enough volumes to indicate that Noble Roman pizzas can attract customers far from Indianapolis, but stores close to the home base are naturally the current priority.
The franchising strategy for Noble Romans is to sign single unit, experienced, operators close to home. Further away, only very well-capitalized operators, fully committed operationally, financially and psychologically will be enrolled. Since an operating organization is in place at Noble Romans that can support local franchisees in their startup phase, and multi-unit franchisees will pay non-refundable up front franchise fees that should more than offset support services, the franchising effort should contribute immediate incremental profits and cash flow to the company. The initial franchisee fee is $30,000 for a single unit, $25,000 for the second, $20,000 thereafter. Ongoing royalties are 5% of sales, plus a 2% contribution to a creative fund.
NON-TRADITIONAL FRANCHISING
The company has franchised about 750 units, including convenience stores, travel plazas, entertainment venues, hospitals and a number of Wal-Mart and Circle K locations.  A prototype counter top unit was introduced in early 2016 and expansion within this division is picking up momentum in recent months. There is obviously a time lag from when a new license is signed to when a location opens for business. This steady source of revenues amounted to $4.5 million in 2017, up from $4.4 million in 2016. Revenues from this segment were flat at $4.5 million in calendar 2018, but up about $100,000 (9%) in Q4, presumably a harbinger of more growth to come.
38 non-traditional franchised locations joined the system in calendar 2018, and 19 left. Since signings, reflected by "Upfront Fees" increased from $286,000 in 2017 to $379,000 (which included $30k from the first NRCPP) in '18 (up 22% net of the NRCPP fee), an increase in non-traditional royalty revenues can be expected in the future. This momentum is continuing in Q1 2019, as the company announced that, through 3/26/19, 14 new locations have been signed up versus 6 in 2018. It should be noted that non-traditional locations closed are typically older low volume units, and are being replaced by higher volume new units. It should also be understood that while a few units have opened within Circle Ks and WalMarts, those retail systems are difficult to quickly penetrate for a number of reasons and we expect independent operators to be the more predictable source of growth. Overall, the pace of signings within this segment, with tens of thousands of potential outlets throughout the country, has clearly picked up over the last eighteen months, and could be capable of, at least offsetting the current slippage in the grocery channel described below. The initial franchise fee is $7,500, except for $10,000 at hospitals. The ongoing royalty is 7% of sales, with no advertising contribution since customers in these locations are mostly on the premises for other reasons.
GROCERY STORE LICENSING
Noble Roman's has licensed sales of its products to 2,106 grocery stores. The licensed grocery store must purchase proprietary ingredients through a Noble Roman's approved distributor. The deli department of the grocery store then assembles the products and displays them using Noble Roman's point of sale marketing materials. The distributors collect for Noble Roman's a fee in lieu of royalty as they sell ingredients to the grocery stores and remit this amount within ten days of each month end. While the number of grocery stores under license expanded steadily for several years, especially until the end of 2016, the labor requirement within the grocery deli departments has limited further growth, and the improving economy has reduced the number of budget driven pizza consumers, so license revenues from this segment has contracted in the last two years. It is unknown how many of the 2,106 grocery locations are currently offering product, especially since stores sometimes are removed and then later return. Noble Roman's management has explored the possibility of assembling the pies at the distribution level, reducing the labor requirement at the individual grocery store, but a solution has not yet been developed. Royalties and fees from grocery store distribution was $1.4M in calendar 2018, down from $1.8M in 2017. While this division's revenue has slipped in the last two years, the economy seems to be slowing once again, which would make deli-workers more available and consumers more interested in a take and bake product. This division can therefore be considered "counter cyclical." With two other far larger and more promising divisions, Noble Roman's management is concentrating efforts elsewhere and a change in results from this division shouldn't affect overall performance by much.